Current Projects

Racing Beat has provided the header and pre silencer for both my Rx-7's, including the Power Pulse muffler for my 1st Generation Rx-7.

KA K&N universal filter is being used in place of the Racing Beat foam/ steel mesh filter that normally comes with the Racing Beat Dellorto kit.
The Holley "Blue" fuel pump is supplying the Dellorto on my 85 Rx-7. Also included with this pump is a fuel pressure regulator, which is set at approximately 4.5 PSI (need a gauge).

I am using Energy Suspension polyurethane bushings for my sway bar end links on the 1st generation Rx-7 with great success. Bar-none, the best bang-for-the-buck upgrade (only $9!)

For the intake of my 91 Convertible, I used the A'PEXi power intake system with excellent results. By far the best intake for the 2nd generation (89-91) on the market.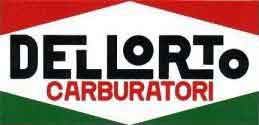 The Dellorto carburetor is one of the best on the market for both the Rx-7 and anything else for that matter. I am using a 48 DHLA model on the 85 GS along with a single piece intake manifold normally used with the Mikuni carburetor.

Rotary Performance is a great company, of which I have done a lot of business with over the years. Currently, I am using their underdrive pulley set for the 85 GS which includes a crank pulley and a dual belt alternator pulley to allow me to run two belts across the water pump even though I have removed the air pump. Also great source for MazdaSpeed stickers!